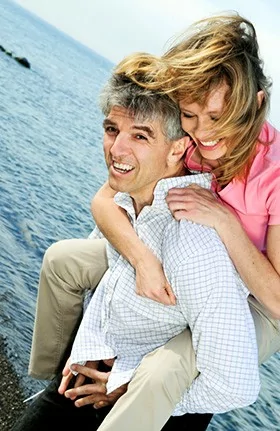 Do you or your loved ones have any missing teeth, or other problems with your smile that keep you from having the beautiful smile you want?
Is it more difficult for you to eat your favorite foods, or go to social activities because you are embarrassed about your smile?
Would you like to have the problem with your smile repaired or restored?
At Foote Family Dental in Gonzales, LA, we provide a number of restorative dentistry procedures that can help you restore your gorgeous, happy smile.
Some of the dental reconstruction procedures we provide include:
Dental bridges | Dental bridges are a device that is used to fill in the gap between two crowns, and help replace missing teeth. A dental bridge is great device that has benefits of natural teeth in both functionality and appearance.
Dental crowns | Dental crowns are a great option if your teeth have ever been stained, chipped, cracked or otherwise damaged. A dental crown is a piece of porcelain that is specially shaped to fit over your original tooth, helping protect and restore the functionality of your tooth. Dental crowns can also be used to anchor a dental bridge.
Dental implants | If you have a missing tooth or are missing multiple teeth, dental implants may be the solution for you. Dental implants are a great restorative dentistry technique. It allows us to place a synthetic tooth root and beautiful porcelain crown into the gap in your smile. This essentially creates a brand new tooth that looks and feels completely natural.
Dentures | If you are missing multiple teeth, you may want to consider dentures as a restoration option. We have a couple of different denture options from you to choose from.
At Foote Family Dental, we can help you explore these various options for restoring your smile, and help you determine which option is the one for you. Dr. Richardson-Foote and her caring staff will do their best to help you get the care you need in a modern, relaxing, and comfortable environment.
Have questions about your restorative dental options? Give us a call at our Gonzales, LA office today if you are in the area, including Baton Rouge and Prairieville!