Cosmetic Dentistry
Find a Cosmetic Dentist in Gonzales LA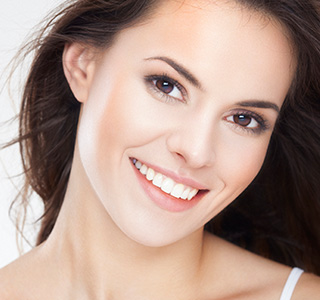 Having defects in your smile can be an immense source of personal and social discomfort and have a negative effect on your self confidence.
Being afraid to smile or laugh because you just don't feel like your teeth are good enough to share is sad reality that many people face each and every day.
We believe that everyone deserves to have a beautiful smile that they want to share, and we want to help our patients get that perfect smile that they have always wanted with our cosmetic dentistry treatments.
Here at Foote Family Dental in Gonzales LA, we use the latest in cosmetic dental technology to help our patients achieve their smile goals and get that perfect smile. We provide effective cosmetic improvements in a comfortable and relaxing environment.
Some of our cosmetic dentistry services include:
Teeth Whitening | If you've ever felt that your smile was just not white enough, then tooth bleaching may be for you. Teeth whitening is a fantastic way to get a whiter, brighter, more perfect smile. We have professional take home whitening kits, so our patients don't have to work around anyone else's schedule to whiten their teeth.
Laser Treatments | Are you afraid of smiling because you feel your smile is just too gummy? We can help with that. With our soft tissue laser we can make your "gummy smile" a thing of the past. Using laser treatments, our skilled staff and cosmetic dentist can even out your gums so that the natural beauty of your teeth can show.
Porcelain Crowns | Crowns are an excellent way to increase beauty and restore functionality in your teeth. If you have teeth that are broken, chipped, cracked or otherwise misshapen, getting a beautiful porcelain crown might be the ticket to getting your smile back on track. Unlike metal crowns of the past, porcelain crowns look and function like natural teeth.
If you have further questions about what services our cosmetic dentist provides, please call us today! Dr. Richardson-Foote and her team are eager to help patients all over the Baton Rouge area, including Prairieville and Gonzales LA.