Here at Foote Family Dental, we are a 100% mercury free office.
We believe that being mercury free helps ensure that our patients are treated with the utmost safety and care.
Many dentists in the past have used metal amalgam fillings that may have contained the toxin Mercury, which has been linked with a number of potential health issues.The amount of Mercury still present years later is unclear.
Mercury toxicity has been linked to a number of problems including:
Allergies to certain foods
Weakening of your immune system
Nerve problems and neurological disorders
Issues with your cardiovascular system
Increased chances of collagen related diseases
At Foote Family Dental in Gonzales, LA, we take the precautions necessary to help keep our patients safe. We believe that by using the latest in dental technology, we can protect our patients and provide the best possible care. This is why Dr. Richardson-Foote has chosen to be a mercury free dentist. She takes all necessary precautions when removing the existing amalgam to prevent excessive mercury exposure to the patient. This requires high volume water spray and high volume suction while the filling is removed. The office is equipped with a new amalgam separation unit, which helps prevent the amalgam from mixing with the rest of water and going into the drain. It is collected by a filter system and disposed of as hazardous waste. Dr. Richardson-Foote and her staff care about each and every one of our patients and want them to enjoy the very best quality of oral health.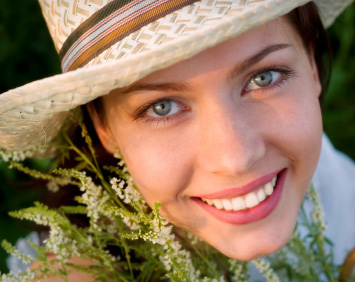 Here at Foote Family Dental we never use metal or amalgam fillings. Instead, we use beautiful natural looking white fillings that are completely mercury free, safe, aesthetically pleasing, and durable.
We believe in promoting good dental health in as many ways as we can, and that is why we believe that removing any old, failing dental filings should be a top priority for the health of our patients. If you or anyone in your family have metal or amalgam fillings, our mercury free dentist can help you get them safely removed using the latest in dental technology in the comfort of our beautiful new office. Once the old dental fillings are removed, we will then replace them with modern, white fillings.
Your oral health is our concern, so if you are concerned about amalgam or metal fillings, or if you have any further questions about dental fillings, please give our mercury free dentist a call today. We provide services for residents in the Gonzales, LA area, including Baton Rouge and Prairieville.