Meet Our Team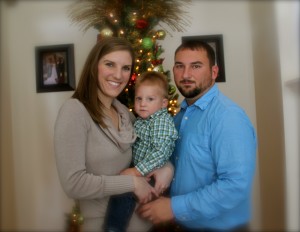 Lacie LeBlanc Green
Hygienist
Lacie LeBlanc Green is a graduate of French Settlement High School. She received her Bachelor of Science Degree in Dental Hygiene from Louisiana State University School of Dentistry in 2009. She is CPR certified and licensed to give local anesthesia. She takes pride in giving her patients the quality care they need and deserve without making them feel self-conscious about the current condition of their oral health. She enjoys educating her patients and helping them obtain their dental goals.
Lacie plays a key role in the overall health of our dental patients. In most cases, patients will meet with Lacie on their first visit before seeing Dr. Foote. This visit is called our new patient experience and is used to help us gather all the information we need to properly diagnose and treat our patients. She is responsible for our re-care system and making sure all of the patients with Periodontal Disease are being taken care of. It is very important to us for our patients to build a solid relationship of trust with her. We want all of our patients to reach a point where they enjoy coming to the dentist for their cleaning, and build a life-long relationship with her as well as Dr. Foote.
In her spare time, Lacie enjoys traveling and spending time with her husband, Matthew and her son Isaiah. They enjoy spending time on the river with family. They are members of St. Joseph's Catholic Church in French Settlement.
---
Ramsey Catoir
Front Desk Coordinator
Ramsey is very special to our office. She does a little bit of everything, which makes her able to fill in wherever she is needed. She is usually the first you will speak to when you call our office, the first face you will see when you arrive and the last face you will see when you leave.
Ramsey is a native of Gonzales and attended St. Amant High School. She is not only trained to handle all the tasks of the front desk, including handling all the challenges that come with dental insurance companies and patient financing, but she is also trained to be a Dental Assistant. She believes in making patients feel comfortable and making sure the patient receives the best possible care from start to finish. Ramsey is able to use her dental knowledge to help patients understand the treatment recommendations made by Dr. Foote. She is able to apply her dental knowledge when working with insurance companies to help get pre-determinations or difficult claims paid. She is also great at taking patient phones calls since she is compassionate, understanding and knows enough about dentistry to help the patients with their dental questions or problems. Ramsey is always going the extra mile to take care of the patients as if they were members of her own family. If she tells you she is going to do something, you can count on her to get it done!
Ramsey started as a chairside Dental Assistant over six years ago. She has her Expanded Duty Dental Assistant certificate and is CPR and X-ray certified. She assists Dr. Foote whenever she is needed and takes pride in understanding both the clinical and financial sides of dentistry. Ramsey shares the Foote Family Dental Care philosophy of giving amazing dental care with phenomenal customer service.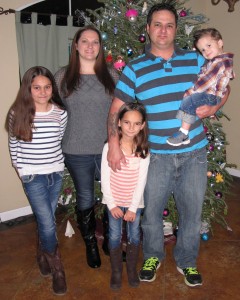 The customer service starts with the first phone call you have with Ramsey as our Front Office Coordinator. She will do everything she can to help make your visit with us as pleasant as possible. Once you have received a treatment plan, she will help maximize your insurance savings and she is certified to assist you with your application if you wish to do financing with Care Credit or Smart Care. Ramsey is our true lifeline between patients, dentist/hygienist, insurance companies, financial companies, lab, etc. She is the "glue" that holds us all together and helps keep our practice running smoothly.
In her personal life, she enjoys spending time with her husband, Nic and their three beautiful children, Layla, Delila, and Sylus. They enjoy camping with friends and family and other outdoors activities.
---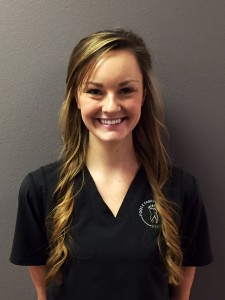 Brittney Gaudet
Dental Assistant
Foote Family Dental Care is very excited to announce the new addition of Brittney Gaudet. She has recently joined our team as Dr. Foote's primary dental assistant. She helps take extra special care of all our patients. Brittney is from Paulina, Louisiana, where she graduated from Lutcher High School in 2011. She attended Nichols State prior to graduating from Blue Cliff College in 2015. She completed a comprehensive, full time dental assisting program. She is CPR certified and has her X-ray certification.
Brittney is very sweet and compassionate. She puts a lot of effort into helping fulfill our team vision of providing excellent dental care with phenomenal customer service! She is a great asset for us and we are really excited to have her.
When she is not seeing patients, Brittney is responsible for making sure all of the dental supplies and treatment rooms are fully stocked and clean. She helps maintain the sterilization area and equipment. She also helps Dr. Foote keep up with the inventory. Brittney will also help us out with marketing. She plans to visit other local businesses, community helpers, schools, dental specialists and medical providers in our area to help spread the word that Foote Family Dental Care is open for business in Gonzales.
Brittney has a three year daughter, Emma. She enjoys camping and spending time with her family when she has free time.