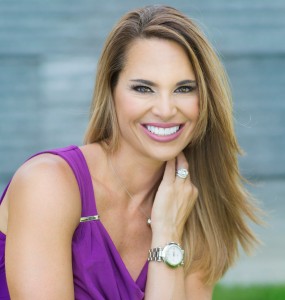 Dr. Nora Richardson-Foote
is a native of Monroe, Louisiana.She received her Bachelor of Science Degree from Louisiana State University in 1996 and her D.D.S. from Louisiana State University School of Dentistry in 2000. Immediately after Dental School she entered private practice in Denham Springs, Louisiana. She became a partner of Advanced Dental Care in 2004. Dr. Nora decided after 14 years at Advanced Dental Care to start a solo practice closer to her family. She is now the owner of Foote Family Dental Care in Gonzales, LA and provides dentistry to the wonderful people of Ascension Parish and beyond.
Dr. Richardson-Foote is a current member of the Academy of General Dentistry, the American Dental Association, the International Congress of Oral Implantologists, the Louisiana Dental Association, the Greater Baton Rouge Dental Association and the Ascension Parish Chamber of Commerce. She has been a member of the American Academy of Facial Aesthetics and the National Association of Professional Women. She provides a wide variety of general and cosmetic dental services to treat patients of all ages. In addition, she is licensed in conscious sedation and trained in Botox.
Dr. Foote completed the seven month, 160 hour, LSU Dental Implant Continuum in 2018. This was a comprehensive program taught by an interdisciplinary faculty composed of general dentists, prosthodontists, periodontists, and oral and maxillofacial radiologists. This course was a combination of live patient cases, lectures, tests, research article reviews and simulation "hands-on" workshops.
Although her career has been extremely rewarding over the years, Dr. Richardson-Foote is most proud to be a wife and mother. She is married to David Foote, who owns Bayou Industrial Sales, Inc with his brother here in Gonzales. She has twin daughters, Hayleigh and Hannah Richardson and stepson, Blaise Foote. Together their family enjoys watching her twins play competitive soccer and Blaise play baseball. He is a recent graduate of East Ascension High School and has committed to play baseball for BRCC. Opening her practice in Gonzales has given her the best of both worlds. Dr. Foote has been able to run a very successful family-oriented dental practice while staying close to her husband and kids. Her goal has always been to find a way to give the most to her family and her patients as well as her community. By opening an office closer to her home she has more time for all the things that are important in her life. However, none of it would be possible without the constant love and understanding of her amazing family.
"Patients are often limited by their insurance when choosing a dental provider. Therefore, in a time where large corporate dental clinics are beginning to dominate dentistry, I hope to offer patients a "family practice" where they know they will feel welcomed and special. Patients often leave the dentist feeling like a number or confused. This causes them to avoid needed care for way too long. Sometimes they are scared and too uncomfortable to say anything. By establishing trust between the patient and the dental team, patients are much more likely to address their dental needs and improve their overall health. This saves them time and money in the future. The goal is to get the patients to a point where they actually enjoy coming in for their check-ups and catching up with us. We want to see your pictures and hear about your big event. We want to know what's important in your life. We want patients to feel like part of the family. I keep a very small team in place for a reason. I hold my team to a very high standard of patient care. In addition, I want patients to see familiar faces when they come in. This helps establish trust between the patients and the staff. We are not just creating a dental appointment for our patients. We are creating a "dental experience" that we hope will carry on to great dental health."

– Dr. Nora Foote
Testimonials
"Upon yesterday my son was referred to Dr Nora Foote for an second opinion. Our experience was totally wonderful she was very professional , kind & sweet to ensure my son would be taken care of fully to resolve the problem. Also the staff team was great!
– S. Wells"
"We have been with Nora as our dentist for a while now and she is without a doubt the best dentist we could ever have as our families dentist. If you are searching for a dentist please give her and the staff at Foote Family Dental a try. I promise you will be glad you did!"
– R. Butler
"Dr. Nora and her staff made me feel like I was the only patient in the office. They are very efficient and professional in their work which made this by far the best experience that I've had at the dentist. Thanks Dr. Nora!"
– R. Barrilleaux
Top dentists in Gonzales, LA
Dr. Nora S. Richardson-Foote, DDS has been recognized as one of the top Gonzales Dentistry practices.
Verified by Opencare.com
---