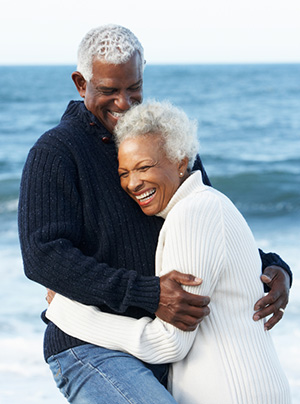 Do you need an immediate denture in Gonzales?
For many people, multiple missing teeth can decrease self-confidence and increase anxiety on social occasions.
On top of all of this, having multiple missing teeth makes day-to-day activities like chewing and speaking much more difficult. Many people find that when they are missing teeth, they can no longer eat or enjoy some of their favorite foods anymore. We understand just how frustrating this can be, and we are here to help.
Whether you have considered it before or not, immediate dentures are a great option for improving your smile and increasing functionality.
AT FOOTE FAMILY DENTAL WE OFFER THE FOLLOWING DENTURE OPTIONS:
Conventional Dentures | Traditional dentures are a great option if you have few to no teeth left in your mouth. Our staff will take a mold of your teeth and send it to a professional dental lab that will custom-craft your new denture apparatus. Although traditional dentures have been around for a long time, they remain one of the most popular denture treatments and are a great way to get back your smile. Traditional dentures can be made as either complete dentures (which are used when you have no teeth left) or as partial dentures. Partial dentures are connected a bit like a retainer and attach to dental crowns on each side for support.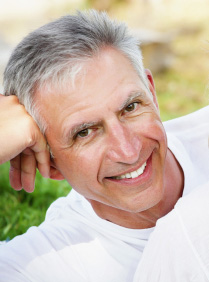 Immediate Dentures
Immediate dentures can be a great option for patients who want dentures quickly. In as little as a single treatment, immediate dentures can be placed in your mouth and ready for use. Since immediate dentures are placed so quickly, they do not require you having to relearn how to speak.
Partial Dentures
At our practice, we offer cast partial dentures, flexible acrylic partial dentures, and treatment partials and flippers.
Overdentures
Overdentures are removable partial dentures that can be placed over the remaining natural teeth or dental implants.
Implant-Retained Dentures
With implant-retained dentures, patients can enjoy teeth that feel more permanent and provide more jawbone support.
Denture Relines and Denture Repairs
We can repair or reline dentures within one appointment as long as the appointment is scheduled ahead of time.
If you have any more questions about dentures or the denture options we have available, please give us a call today! Dr. Richardson-Foote and her team are here for patients in the Gonzales, LA area, including Baton Rouge and Prairieville!